Asian Food & Foodservice
BR-Tomassen specialises in Duck and Convenience products for Asian and Traditional Foodservice.
Foodservice is all about experience and culinary pampering of guests. Many chefs have now discovered Duck meat in various forms; raw; cooked or roasted. It is deliciously lean, tender and full of flavour. Duck dishes are therefore increasingly a welcome addition to the menu of many excellent restaurants. With that, the number of 'ducklovers' is growing rapidly!
The current trend is that more and more restaurants are using our wide range of convenience foods. These optimally meet the culinary expectations of guests and the need to control the costs of meal preparation within (large) kitchens. You will also find these products at our customers such as wholesalers and cash & carry markets.
Asian Food & Retail
With smaller families and single-person households as major 'drivers', modern consumers with lack of time in supermarkets are increasingly looking for convenience products for home cooking. In addition, modern consumers are increasingly looking for affordable, culinary products for home preparation. BR-Tomassen responds to this with sophisticated concepts. Our varied Duck, and Roast Pork -products are fine examples of this.
With the introduction of margin-rich 'convenience products', BR-Tomassen is responding optimally to this new trend. Products with good nutritional value that are quick and easy to prepare in a microwave or oven. In no time, a delicious, varied meal with duck meat is on the table!
In the coming years, we will focus on our Bamboo Kitchen brand and are open to collaborating with parties in this healthy growth market.
Industry
For processors, BR-Tomassen supplies tailor-made Duck, Chicken and Pork products which are then turned into roast boneless Ducks, Snacks with duck filling or Meals for Retail.
At our Duck-To Convenience production sites in Uden (NL) and Skenderaj (Kos), we can marinate, mix, season, cook, roast, slice and pack to size. We are at your service to see what we can make in collaboration.
Petfood
BR-Tomassen is your supplier for industrial and dried duck parts. We offer a wide range of our Duck parts in different categories and segments. From our production location in Ermelo and Bangkok Ranch Thailand, we serve our customers worldwide. Our starting point is to offer high quality duck parts for you and your organisation. This means that in addition to the excellent price/quality ratio of our products, we also offer comprehensive service.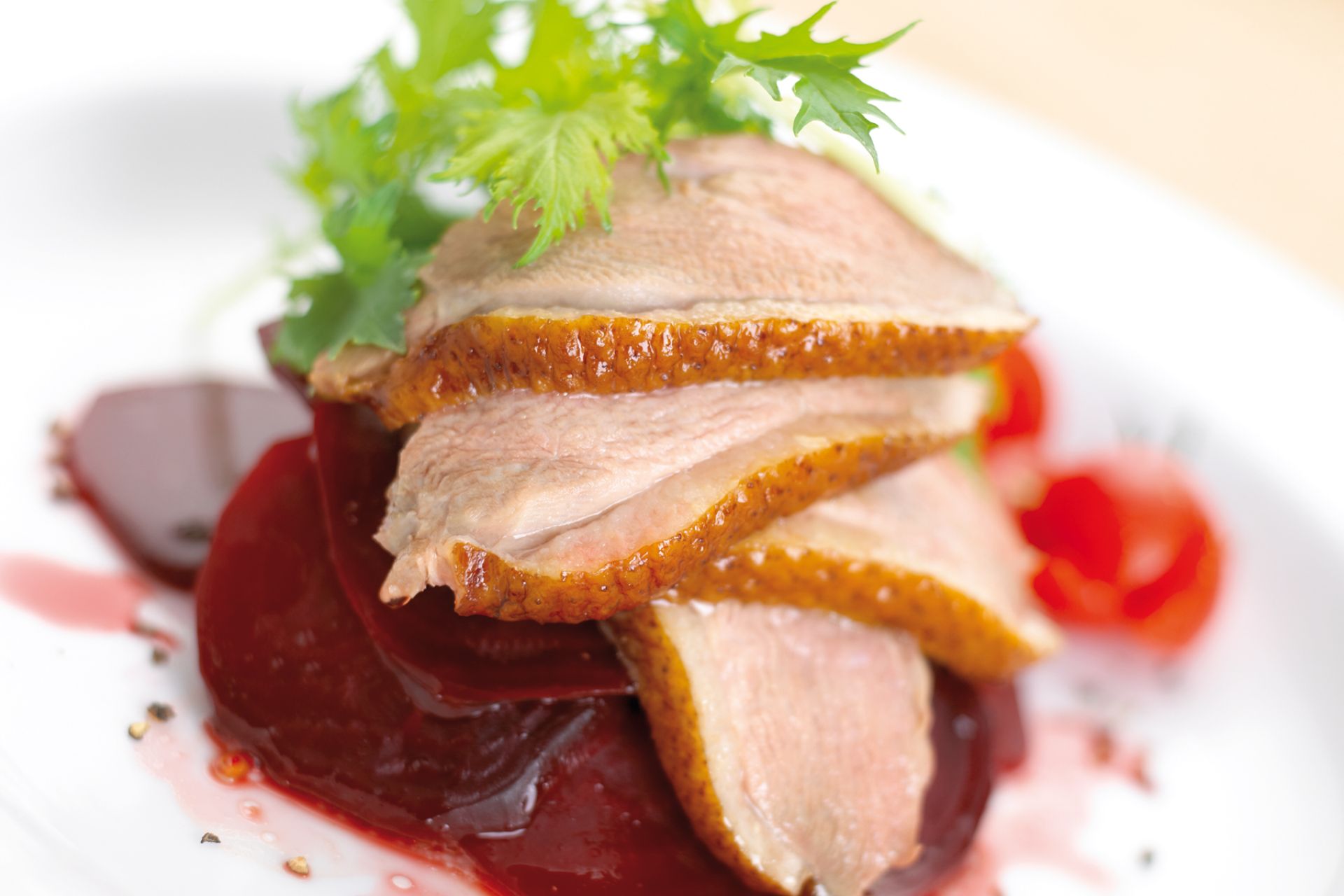 Together, we ensure the best quality duck meat.
Our customers appreciate the high quality, low fat content and excellent taste of our duck products. The production process meets the highest standards of hygiene and animal welfare.